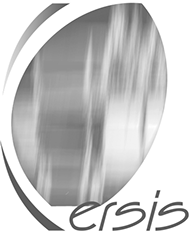 Gabriel López was born in Murcia (Spain), and now resides in Barcelona.
In 1976, his fascination brings him to create his own interior design study, dedicated to whole decoration of homes, restaurants, offices, shops...
In 1979 his evolution brings him to open his own woodworking workshop, where he develops and manufactures his own designs.
In 2002 he begins to develop designs for prestigious Spanish companies.
His designs have been shown on international high decoration furniture shows, such as Milan International Furniture Show (Italy), 100% Design London Show (England), Jaypoint Show (US), Moscow Mebel Show (Russia), International Furniture Show Valencia (Spain), etc..
From them, he has received many awards to the best collections and designs of the stands.
At present, he is constantly investigating new materials, woods and colours, to make them fit his newest cutting edge designs.
Gabriel López - Designer and Manager
Sergi Casquero - 3D and Graphic Design
Germán Puertas - Industrial Designer
Anna Castaño - Interior Designer
Ángel López - Accountability
Susana Martínez - Administrative
Juan Carlos Martínez - Financial Advisor